Here's a close up look at my Pterinochilus Murinus, it just molted three days back! cool isnt he..
Seems like he's started building his "Web Site"
Aww... Someone seems to be angry..ooh.. Look at those fangs!!
This picture was taken one day after the one above .. see how fast he builts his web.. cant really see it anymore..
my B. Smithi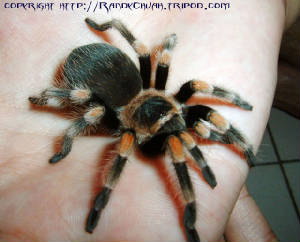 Webmaster
Gramostala Rosea
Hey!!! My new Rose Hair~
Gramostola Rosea
My New Rose Hair
G Rosea
My Rosea succesful moult
Haplopelma Lividium
My new Cobalt Blue
Haplopelma Albostriatum
My new Thai Zebra
Rectic Python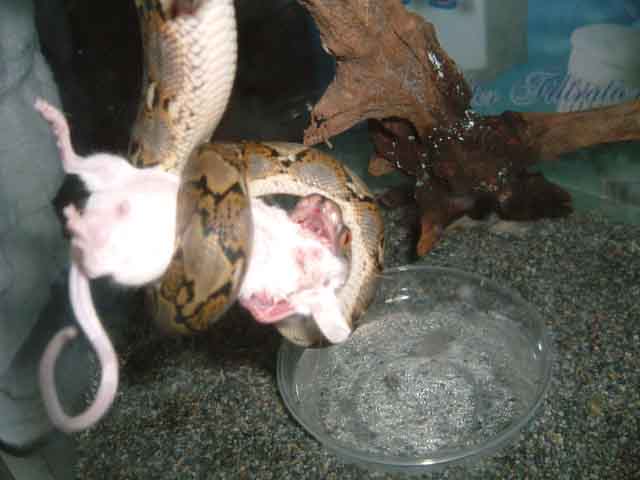 ITS EATING!!! UGH!